Our Financial Services
While developing a customized financial program that is tailored to your individual goals, we will walk you through a step-by-step process that will help make you feel confident in your financial decisions.
Once your goals have been established, we will customize appropriate strategies to suit your needs and objectives. We can help you execute a sound financial program utilizing the following services:
Professional Asset Management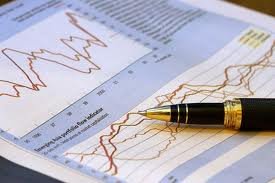 Retirement Planning Social Security Guidance
Estate Planning Pension Plan Guidance
Stretch IRA 401k and 403b Rollovers
Tax Sheltered Annuities
Preferred Asset Management

Preferred Asset Management (PAM) is a professional investment management program that provides a complete suite of financial services including active portfolio management, on-going financial advice and consultations, experienced research, performance reporting, as well as retirement planning and estate planning. Financial education and strong communication are a hallmark to help you make sound financial decisions and achieve your financial goals. We want to help you succeed financially for a secure retirement and solid financial future.

It is important to note that PAM is a fee-based asset management program; no commssions or loads are charged at anytime thus eliminating the many conflicts of interest associated with commission-based programs. Since the advisor does not earn a commission on any transactions, changes to your investment portfolio are only recommended if they are in your best interest. Moreover, two of the main goals in PAM are to provide excellent service on an on-going basis and to grow your account according to your individualized financial objectives and risk tolerance.